Main partners
ECPAT UK stands for End Child Prostitution, Child Pornography and the Trafficking of Children for Sexual Purposes.
ECPAT UK is a leading children's rights organisation campaigning against the child trafficking and exploitation. ECPAT UK achieves its objectives through campaigning, research, training, policy development and capacity-building. ECPAT UK is the UK national representative of ECPAT International, a global network of children's rights organisations in more than 70 countries.
www.ecpat.org.uk
---
HUMAN TRAFFICKING FOUNDATION
The Human Trafficking Foundation (HTF) is a UK-based charity that grew out of the work of the All Party Parliamentary Group on Human Trafficking.
The HTF aims to create a UK that presents a hostile environment for human traffickers,where there is widespread public awareness of the evils and existence of trafficking, where there is tangible and accessible support for trafficking victims, and where traffickers are swiftly and effectively brought to justice.
www.humantraffickingfoundation.org
---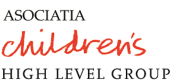 ASOCIATIA CHILDREN'S HIGH LEVEL GROUP provides support to children at risk of trafficking in Romania. It works to build links between children at risk (for example, in institutions) and their local communities. Asociatia is chaired by Baroness Nicholson of Winterbourne.
---
Associate Partners
BRITISH GROUP INTER-PARLIAMENTARY UNION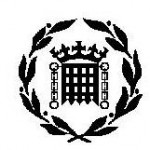 COUNCIL OF BRITISH CHAMBERS OF COMMERCE IN EUROPE

NATIONAL RAPPORTEUR ON TRAFFICKING IN HUMAN BEINGS IN THE NETHERLANDS

WILBERFORCE INSTITUTE FOR THE EMANCIPATION OF SLAVERY